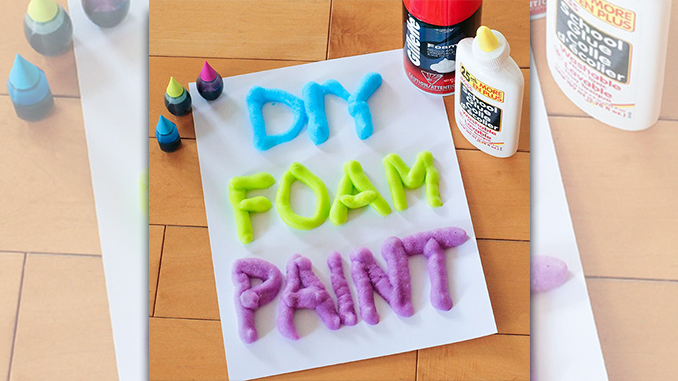 Looking to entertain the kids? We're here to help you out, with five ways to bust the boredom at home.
Published: March 17, 2021
By: Shannon Pease-Severance
ANXIETY RELIEF
Kids can create their own oil-and-water Discovery Bottle (or Sensory Bottle) with items you have in the pantry.
Perfect for preschoolers and elementary-aged kids, this project requires only an empty water bottle, vegetable or baby oil, water and some food coloring. It's a lesson in science, too.
Use a funnel to fill half the bottle with water, and then fill the other half with oil. Slowly drop food coloring into the water and watch the magic unfold as the food coloring reacts with the water and oil. Put the top on and shake. The mixture will blend and then separate again.
If you have water beads, plastic confetti, glitter or other small items, such as LEGO blocks, add them to the mix so the kids can watch as they float inside the bottle. Sensory bottles can help children relax and self-regulate. Learn more at https://preschoolinspirations.com/how-to-make-a-perfect-sensory-bottle/ or watch the video:
EXPLORE THE GREAT OUTDOORS
Dust off those bikes and enjoy our fabulous South Florida weather. Take a cruise with the kids around the neighborhood, or for added adventure, download a geocaching app and see what hidden treasure is buried near you.
FOAM PAINT FUN
Kids can get creative and express their artistic abilities with this project. Add equal parts shaving cream and school glue to a plastic zip bag, drop in some food coloring, seal and get ready to squeeze and squish. Once everything in the bag is mixed, cut the tip off a corner and let the kids pipe the concoction onto a piece of cardstock. Make multiple colors for added fun, or have them draw on the paper first and embellish with the paint. Let it harden overnight for a puff-paint masterpiece to display. Learn more at https://dabblesandbabbles.com/3-ingredient-diy-foam-paint/ or watch the video:
WATER BALLOONS
Need we say more? Have fun and keep cool with a traditional water balloon fight, add a splash to the game of musical chairs, or see how many you can hit with a bat.
ORIGAMI
From frogs and dogs to fish and tulips, origami is a fun way for the family to keep busy, with designs ranging from easy to challenging. You can find instructions for just about any animal or object you can think of with a quick Google search. There are even easy origami bookmark corners that play double duty. Fold up some animal or butterfly bookmark corners and then let the kids mark their books after reading time. Watch the video: