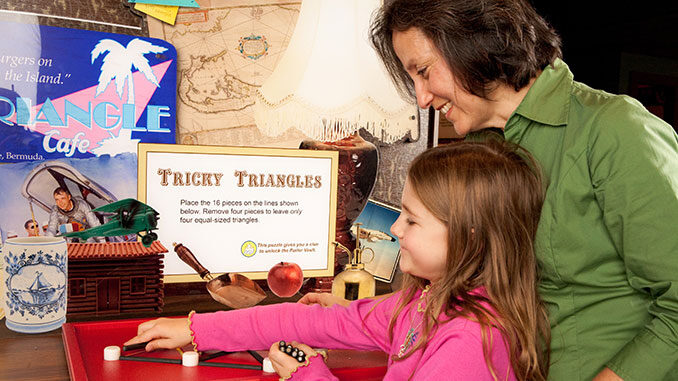 Have a cool time testing your brainpower at the puzzling Mindbender Mansion exhibit.
Published: August 9, 2022
Step into a puzzling world where you'll be greeted by the wacky Mr. E., master brainteaser and puzzler extraordinaire, as he explains the mysteries of the Mindbender Mansion and how to gather hidden clues and secret passwords. The whole family is encouraged to participate in these interactive challenges that require independent thinking, teamwork and problem-solving skills. Activities include 11 individual brain teasers and three group activities. Once you've completed the mission, you'll become a member of the Mindbender Society and will have your portrait on the "Wall of Fame." Mindbender Mansion runs through Sept. 4th at the Cox Science Center and Aquarium at 4801 Dreher Trail North in West Palm Beach.
$19.95/adult
$17.95/senior 60+
$15.95/ages 3-12
free/children under 3
free/members
For more information, call 561-832-1988 or visit http://www.coxsciencecenter.org.