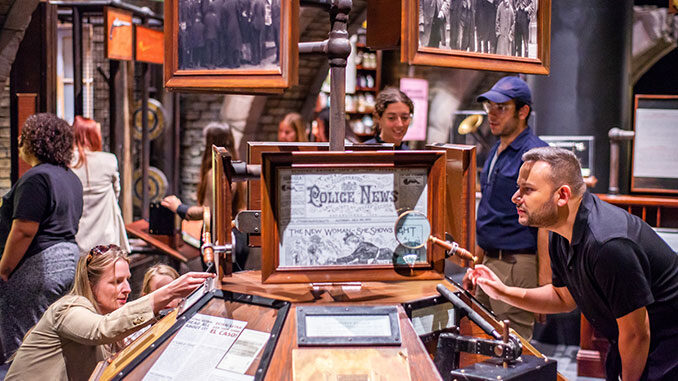 Step into Victorian London and test your powers of observation at this interactive exhibit taking place at the Phillip and Patricia Frost Museum of Science
Published: August 9, 2022
Mini-investigators are transported to an atmosphere of Victorian-style London as they test their powers of observation through indoor, hands-on activities at this interactive exhibit. Kids are encouraged to discover and interpret clues as they meet some suspicious, and not-so-suspicious characters along the way. Using their own detective work, and some Sherlock Holmes inspiration, children can unravel the investigation and solve the mystery.
The final gallery of the exhibit features a vast collection of all things "Sherlockian" ranging from vintage card games and comics to radio scripts, movie and television show props and costumes. 
The museum recommends allowing 45-60 minutes for the full experience.
The exhibit is ongoing through Sept. 5th at the Phillip and Patricia Frost Museum of Science at 1100 Biscayne Blvd. in Miami (inside the Hsiao Family Special Exhibition Gallery on the first floor of the museum). Admission is included with all museum admission tickets.
For more information, call 305-434-9600 or visit http://www.frostscience.org.