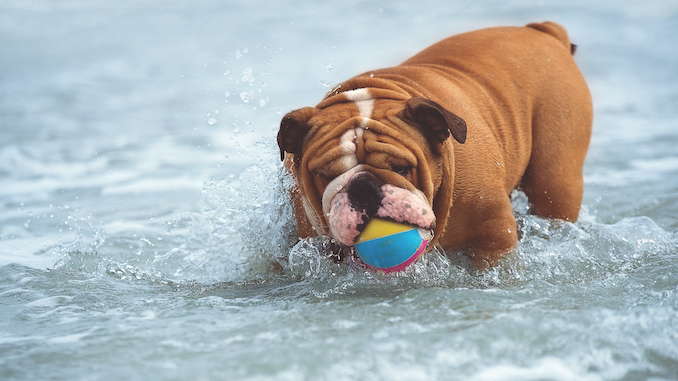 Published: September 28, 2023
It's been a sweltering summer for all of us, including Fido. Luckily for him, the end of the Broward County aquatic season means he gets to have the last splash with his fellow four-legged friends.
Splash Adventure at Quiet Waters Park in Deerfield Beach ​and Castaway Island at T.Y. Park in Hollywood will be going to the dogs this month. From 9 a.m. to 4 p.m. on October 7 & 8, Barktoberfest at Quiet Waters Park will be a pup paradise with a canine splash times, on-site rescue and non-profit groups, and a Doggie Market Place. The cost is $6 per dog for a 50-minute swim session, or $5 per dog for current dog park pass holders.
Pooches can have a howling good time at T.Y. Park's Castaway Island too, when the K9 Water Festivals return on the weekends of October 14-15 and 21-22. Dogs can show off their famed doggie paddle during a 50-minute splash session. There will be a designated section for small dogs 25 pounds and under for all sessions. The cost is $5 per dog, per session.
There are a few rules and requirements to keep in mind before setting off on your adventure. Among them, proof of current rabies vaccination is required, dogs must be sociable and well-behaved, and the water is off-limits to humans during these progams.
For more information, visit http://www.broward.org/parks.