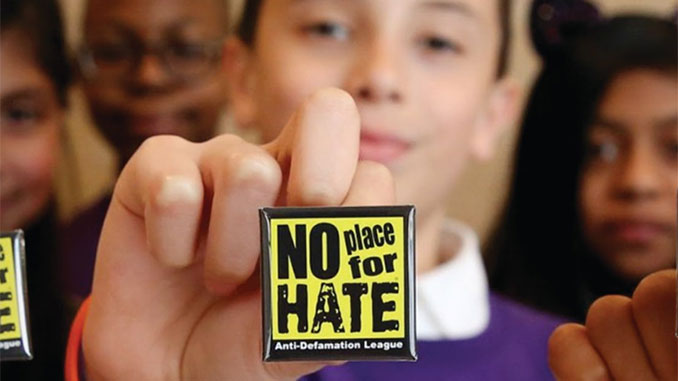 As a climate of hate heats up across the country, Broward County Schools are joining forces with the Anti-Defamation League to lower the temperature.
ADL's No Place for Hate Initiative® will be implemented in all 234 Broward County schools during this school year. With funding from the school district, the initiative will provide a framework for combating bias, bullying and hatred in schools from Pre-K to 12th grade. 
Among the possible tactics is for schools to create a No Place for Hate® committee, club or coalition of students, staff, administrators, teachers and parents; to have the entire school community sign a resolution or promise of respect; to develop and complete three schoolwide activities to enhance students' understanding of diversity, bias and inclusion.
"We are thrilled that the district's 270,000 students will be exposed to this dynamic initiative," says Kiesha Edge, ADL Florida's Director of Education. "It is a privilege to work with a school system that is envisioning their schools with climates in which students act as allies to each other."
Founded in 1913 in response to an escalating climate of anti-Semitism and bigotry, ADL is the world's leading anti-hate organization.