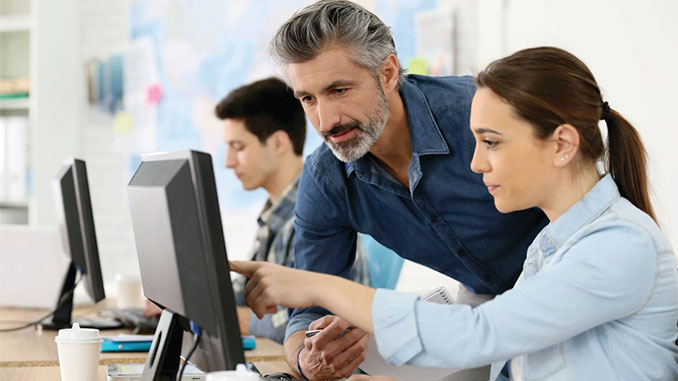 They may be the techno lifeblood of contemporary life, but there's a concerning disconnect between computers and their popularity as a career choice in the state. Despite the abundance of well-paying jobs, the number of undergraduates enrolled in Florida's universities who earned degrees in computer science last year amounted to less than 1 percent.
However, state legislators recently took a big step — the largest in the nation, actually — toward correcting the shortfall by earmarking $10 million to train more computer science teachers. Signed into law by Gov. Ron DeSantis in June, the initiative also created new flexibility in course requirements in an attempt to entice more high-schoolers to take classes in computer science and stick with it in college.
Last year, 2,145 of the 275,000 undergraduates in the state's 11 universities earned bachelor's degrees in computer science, according to the State University System of Florida. This, despite the fact that there are over 18,000 open computing jobs in the state — with an average salary of about $80,000 — according to Code.org, a national organization pushing for increased access to computer science classes.
Females and black and Hispanic students are particularly underrepresented in the field, Code.org says. For example, the University of Central Florida graduated more computer science majors than any other state university last year. But of the 444 bachelor's degrees it awarded, women earned only 57 — that's less than 13 percent.
Hoping it would make the subject more attractive, particularly to girls and minority students, legislators eliminated the prerequisite of an "industry certification" exam before a high-school student could swap a computer science class for a math or science class.