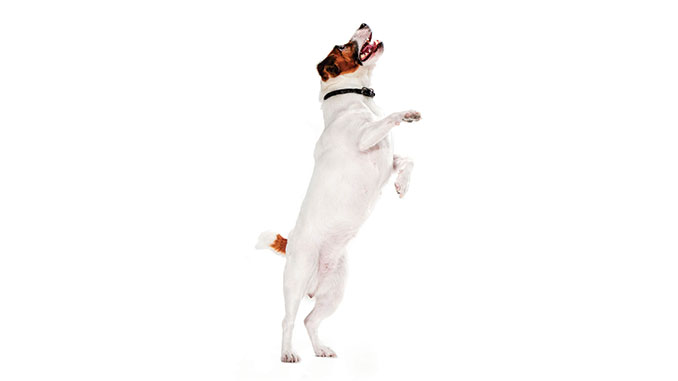 The dog-day afternoons of a long, hot South Florida summer are finally gone — and wild, wet weekends in pooch paradise are coming up for water-loving pets, as two Broward parks hold their annual doggy splashtaculars this month. 
Splash Adventure Water Park's Barktoberfest is Oct. 5-6 at Quiet Waters Park in Deerfield Beach. It features a full day of canine splash sessions, but there are plenty of activities for visitors of the two-legged variety, too — kiddie bounce houses and face-painting, a dog costume contest, Doggie Market Place and pet adoptions with local rescue and nonprofit groups. 
Admission is free, except for the $1.50 per person park gate fee (children 5 and under free), but  50-minute splash sessions cost $6.50 each ($5 for those with a current Woofing Waters dog park pass). Dogs of any size can swim from 9am-5pm., but the 8-8:50am session is reserved for dogs 25 pounds or less. All ages and dog breeds must be sociable and well-behaved, with proof of current rabies vaccination and a county license tag.
The park is at 401 S. Powerline Road. For more information, call 954-357-5100 or visit www.Broward.org/Parks
Castaway Island's K9 Water Festivals are Oct. 12-13 and Oct. 19-20 at T.Y. Park in Hollywood. 
Splash sessions last for 50 minutes and begin on the hour from 9am-5pm. Dogs are limited to two sessions each. Each session costs $5 per dog in addition to the $1.50/person park entrance fee (children 5 and under free). 
All dogs can splash together, but there is a separate area designated for pooches 25 pounds and under. Lifeguards are the only non-canines allowed in the water playgrounds, where all dogs must be well-behaved and off-leash. They also must be at least 4 months old and have proof of rabies vaccination and county license tags. 
The park is at 3300 N. Park Road. For more information, call 954-357-8811, ext. 0, or visit www.Broward.org/Parks