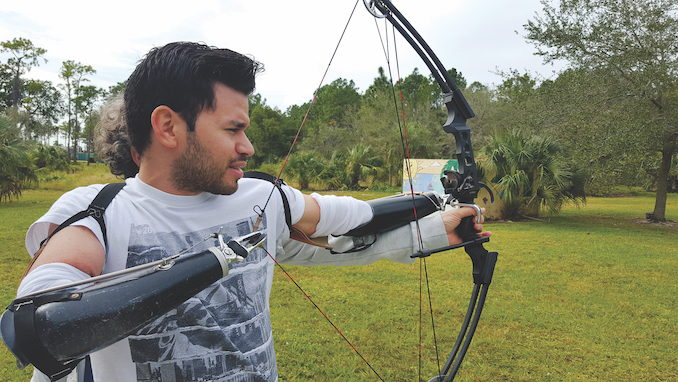 From all over South Florida, paralympic athletes of all ages and abilities, including military veterans, will turn out for the Paralympic Experience, a free, multi-adapted sports event at Tropical Park on March 14.
Along with those with physical and visual disabilities, parents, friends and supporters are invited to watch and try out a variety of adapted sports activities, to meet and be inspired by the athletes, and to receive information on local programs. Lunch will be provided.
The day will feature wheelchair basketball, archery, boccia, wheelchair tennis and beep baseball. Miami-Dade Parks' famed Miami HEAT Wheels wheelchair basketball team will also get in on the exciting paralympic sports action.
The Paralympic Experience, 10 a.m.-3 p.m. at 900 SW 40 St., Miami, is presented by Miami-Dade Parks as a Paralympic Sport Club in conjunction with local partners. Adapted sports participants must register in advance at surveymonkey.com/r/NY72LCJ or by contacting Jody Cox at 305-234-1673 or jody.cox@miamidade.gov.