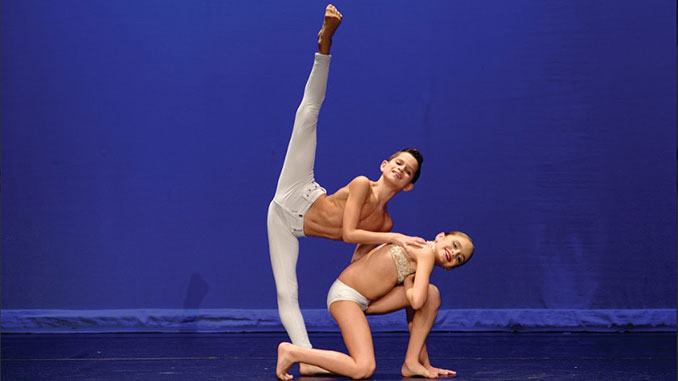 If you're a lover of ballet, you'll be delighted to know the International Ballet Festival of Miami 2019 makes its grand jeté onto area stages through Aug. 18, and it begins with a showcase of young dancers.
The first of six programs, the Youth Gala features performances by local, national and international ballet competition medalists on Aug. 3 at 7pm. Designed to educate and promote arts among the community, the Youth Gala is held at Manuel Artime Theater, 900 SW First St., Miami. 
Produced by Miami Hispanic Ballet Company, the 24th annual festival presents the works of over 100 artists from more than 20 ballet companies from Europe, Asia, Latin America and North America. The only one of its kind in the state, the festival also incorporates a dance film series, art exhibits, book presentations, workshops and master classes. The other five programs are: 
International Ballet Festival on the Streets: an eclectic mix of dance styles and music in free, contemporary street performances at two locations on the same night, featuring modern and contemporary dance companies from Brazil, Italy, Mexico, the Dominican Republic and the United States.
Aug. 9, 8pm, Lincoln Road Mall/Euclid Circle, Miami Beach; and Wynwood Walls, Miami. 
Contemporary Performances III and IV: cutting-edge programs of modern and contemporary dance companies.
Aug. 10, 8pm, Miami Arts Charter School, 95 NW 23 St.; and Aug. 11, 5pm, Broward Center for the Performing Arts, 201 SW Fifth Ave., Fort Lauderdale.
Classical Gala: Stars from around the world perform the most famous classical and neo-classical ballet repertoire.
Aug. 17, 8pm, The Fillmore Miami Beach, 1700 Washington Ave.
Gala of the Stars: A different program of performances by all guest principal dancers.
Aug. 18, 5pm, Miami-Dade County Auditorium, 2901 W. Flagler St., Miami.
For more information, visit www.internationalballetfestival.org