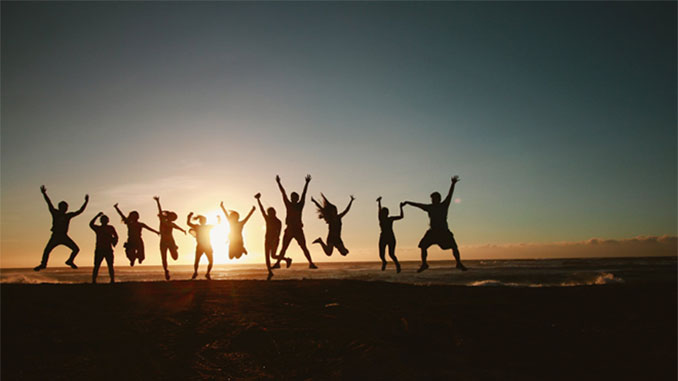 Looking for a cool way to enjoy a South Florida summer evening before the season ends?
Well, you could dive in to a starlit splash-fest at two Broward water parks that stay open late on select Friday nights, and get wet and wild with organized games and activities in and out of the water. Or if nature is more your thing, dig your feet into the sand at a nighttime adventure on the beach, where you could witness newborn sea turtles emerge from their nest and shuffle off into the sea. 
Splash under the stars. From 6-10pm Aug 2., Splash in Space at Splash Adventure features such family-oriented activities as games, a movie, a bounce house, prizes and splash time at the Quiet Waters Park water park. The water playground has slides, tunnels, turn valves, wheels and levers, water curtains, and a huge bucket that fills and empties onto the pool, which ranges from zero to 12 inches deep. 
Admission is $6.50/person, 12 months and younger/free.
Pre-registration and pre-payment are required, which can be handled at the park office, by phone or online. 401 S. Powerline Rd., Deerfield Beach, 954-357-5100 www.broward.org/parks
From 6-8pm Aug. 30 and Sept. 27, Splashtacular Family Fridays at Castaway Island is all family fun and games for youngsters 13 months and older. Castaway Island, the water park at T.Y. Park, offers two interactive water playgrounds — one for smaller children with climbing features and a small slide, the other for older children with slides and buckets that regularly fill and dump onto the pool. There is also a zero-entry Swim Lagoon with a waterfall. 
Admission is $7/person. 3300 N. Park Rd., Hollywood 954-357-8811 www.broward.org
Trekking for turtles. Summer is sea turtle season in South Florida — for the large reptiles that trek to our beaches to lay their eggs during peak nesting season as well as for the nature-lovers who make treks to observe them. Florida accounts for 70 percent of the nation's sea turtle nesting, and Southeast Florida is the world's second-most important nesting area for loggerhead sea turtles. 
Turtle Treks of Terramar is one of several programs in Broward that offer the chance to see a 300-pound loggerhead, which may have traveled thousands of miles to return to the original beach where she hatched, to lay her own eggs as an adult. 
The rescue staff of the Sea Turtle Oversight Protection group offers nighttime beach adventures that begin with a brief presentation and then provide the rare opportunity to possibly witness newborn sea turtles emerging from a nest. Observers can also see the threats the hatchlings face as they are lured toward the city lights before being rescued by the trained staff and released into the ocean. 
Through Sept. 14, Turtle Treks of Terramar, which means "from land to sea," are on Thursdays and Fridays at 7:30pm and Saturdays at 7:30pm and 11:30pm. The cost is $25 per person (age 6 and older). All proceeds help fund rescue operations. 3104 NE Ninth St., Fort Lauderdale, 954-404-0025 www.seaturtleop.com/index.php
The annual Sea Turtles and Their Babies program at Anne Kolb Nature Center focuses on the struggle for survival faced by the threatened creatures. Following an hour-long slide presentation and lecture, participants can accompany a naturalist to witness a hatchling release, if available. Participants will also learn how to identify species found in South Florida, conservation efforts, problems facing sea turtles and much more.
 The program at West Lake Park is from 8-10pm Wednesdays and Fridays through August. The cost is $10 per person, and reservations are required. 751 Sheridan St., Hollywood, 954-357-5161 www.broward.org/parks