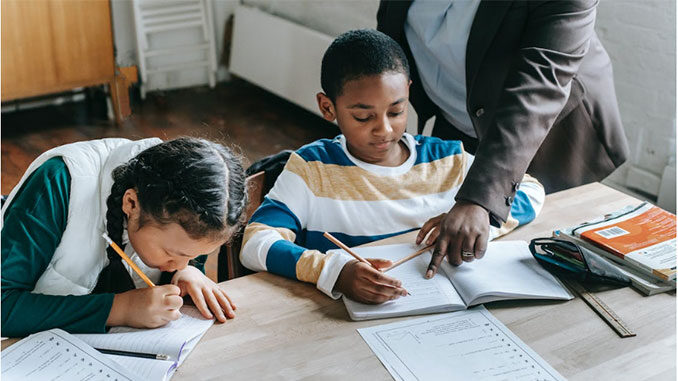 South Florida families chose their favorite academic enrichment and tutoring programs in Broward, Miami-Dade and Palm Beach counties.
Published: August 19, 2022
The new school year has begun and whether your child is struggling with learning or not, it's always smart to know your options for extra support. Our readers chose the following tutoring and academic enrichment programs as their favorites in South Florida.
Broward: Code Ninjas
Here's one tutoring program you probably won't hear your kids complain about. At Code Ninjas, they can learn to build their own video games like Roblox and Minecraft while they learn about coding. For children ages 5-7, Code Ninjas Jr. provides a foundation through visual curriculum. Code Ninjas Create advances to building video games and learning coding skills for ages 7-14. A variety of camps are also available, as well as an At-Home Coding program. There are locations in Cooper City, Coral Springs, Oakland Park, Plantation, Weston and Aventura. http://www.codeninjas.com
Miami-Dade: Kumon
Kumon turns tutoring into self-learning. Created by a Japanese father who wanted his young son to develop a love for learning, the program provides tools that foster independent thinking, focus and motivation to help students fulfill their academic potential. Whether the goal is catching up or building a foundation for the future, the Kumon Math and Reading Center has programs for ages 3-5, 6-12 and 13 and older. A placement test helps get students onto an individualized lesson plan guided by trained and certified instructors. From Miami Lakes to Pinecrest, there are nine locations in Miami-Dade. http://www.kumon.com
Palm Beach: International College Counselors
With competition for college acceptance at an all-time high, International College Counselors' personal, one-on-one approach offers prospective post-secondary students a leg up. In its Comprehensive College Admission Plan, students in grades 9-12 receive a personal advisor who, beginning with a holistic evaluation, is able to match them with the best possible schools and take them through the entire admission process. 1200 N. Federal Highway, Suite 200, Boca Raton, 800-452-9090 http://www.internationalcollegecounselors.com