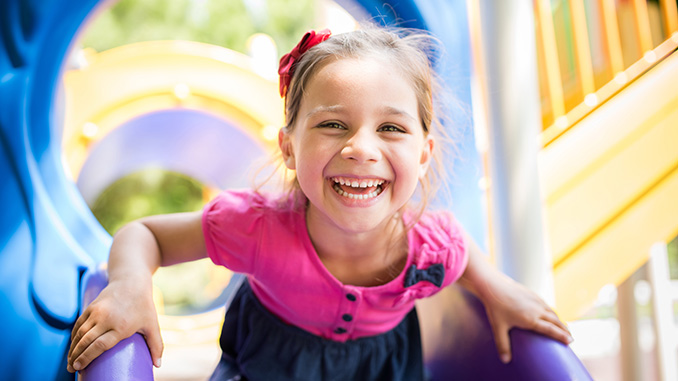 Looking for Summer Fun?
Published: February 27, 2020
Explore these outstanding options and target the perfect summer program for your kids.
The 2020 Broward County Camp Guide – including Day Camps, Overnight Camps, Creative Arts Camps, Education Camps, Specialty Camps, and more.
General Day Camps
America's Leaders 
Located in northern Broward County
954-748-5977 
http://www.americasleaders.net 
Two camps to choose from for girls ages 5-12. Cheerleading Camp with dance, team activities, games and more; and Smart Camp with dance, crafts, leadership, fitness and other activities. Register by the week. No registration fees.
Broward Christian Academy
9191 Orange Dr., Davie
954-667-0852
The program features camp activities, field trips, a Counselor in Training Program and other summer fun. Enroll by the week or for all nine weekly sessions.
Broward County Parks Summer Recreation Program
Available at six neighborhood parks:
Boulevard Gardens Community Center
(ages 6-10)
954-357-6867
Franklin Park (ages 6-17)
954-357-7080
Lafayette Hart Park (ages 6-17)
954-357-7970
Reverend Samuel Delevoe Park (ages 6-17)
954-357-8801
Roosevelt Gardens Park (ages 6-17)
954-357-8700
Sunview Park (Teens ages 13-17 only)
954-357-6520
Indoor and outdoor activities include arts and crafts, fishing clinics, SWIM Central instruction, nutrition information, game-room activities, special events, field trips, exercise, a talent competition, guest speakers and more. Space is limited. Pre-registration is required.
Camp ASP and Camp Renegade
Various locations throughout Broward County
954-596-9000
http://www.afterschoolprograms.com
Held at a variety of parks and schools throughout Broward County, programs include on-site activities and field trips. Daily and weekly rates available. 
Camp Chameleon 
Markham Park, 16001 State Rd. 84, Sunrise 
954-815-9054
Kids can enjoy playful summer days participating in activities that include non-competitive sports, art, fishing, aquatics and daily field trips.
Camp Kadima at the David Posnack JCC 
5850 S. Pine Island Rd., Davie 
954-434-0499 
http://www.dpjcc.org/campkadima
Camp Kadima offers a camp experience for every interest — sports, theater, adventure, all-girls, tech, basketball and more. Open to all. No membership required. New field trips and new adventures. Ages 18 months to 14 years. 
Camp Live Oak
Hugh Taylor Birch State Park, A1A & Sunrise Boulevard, Fort Lauderdale, 954-563-4880
Dr. Von D. Mizell-Eula Johnson State Park, 6503 N. Ocean Dr., Dania Beach, 954-563-4880
ACA-accredited day camp offered at two beautiful state parks. Outdoor day camp includes canoeing, archery, fishing, surfing, paddle boarding, scuba diving and field trips for ages 5-13. Teen Eco Experience, ages 14-16. Science of the Seas Camp at the Dania Beach location. Counselors are certified teachers. Weekly rates and sibling discounts available. 
Camp Nova at NSU University School 
3375 SW 75 Ave., Davie  
954-262-4528
http://www.uschool.nova.edu/summer 
Open to students in kindergarten to grade 11, Camp Nova's activities include arts and crafts, cheerleading, dance, martial arts, creating video game designs, sports, aquatics, field trips and more. Specialty camps include Musical Theatre Camp, Marine Science Camp, Counselor-in-Training, Summer Scholars, Marine Science Camp, Sports Camps, Teen Camp and more. 
Camp Summit-Questa  
5451 SW 64 Ave., Davie 
954-584-3466
http://www.summitquesta.com/summercamp 
Early Childhood camp for ages 3-5 offers enrichment lessons, water play, special activities, events and more. VPK space is limited. Elementary camp for ages 6-10 offers a variety of sports, arts, and crafts, pool activities, plus field trips. 
Camp TDD
2360 Glades Circle, Weston
954-389-1232
All-Stars program includes sports, cooking, music, water play, storytelling, arts and crafts and more. Travel camp features action-packed activities and field trips. 
Camp Woodland
C.B. Smith Park, 900 N. Flamingo Rd.,
Pembroke Pines
954-921-1497
Woodlanders Camp for grades K-5, Traveling Teen Camp for grades 6-9 and Counselors in Training for grades 10-11. Camp activities include sports, swimming, fishing, water parks, tetherball, hockey, crafts, drama, cooking, dance, field trips, Color War and more. 
Children's Services Council (CSC) 
Maximizing Out-Of-School Time (MOST) 
Summer Programs 
Various locations throughout Broward County
CSC-funded summer programs provide a safe, positive environment for elementary school children from economically-disadvantaged areas in Broward County and for children and youth ages 3-22 with behavioral health and other special needs. High quality and enriching activities expose children to art and culture, music, science and community service while boosting academic achievement, supporting social and physical development and strengthening children's relationships with adults and peers within their families, schools and communities. Sliding fee scale. To find a CSC-funded MOST program, call 2-1-1.
Creative Child Learning Center
Locations in Coral Springs-Parkland, Davie-Plantation, Weston-Sunrise
http://www.creativechildlearningcenter.com
Camp Explorer, for grades K-5, includes field trips to local attractions such as water parks and museums. In-house camps include hands-on STEM curriculum (Davie-Plantation, Weston-Sunrise), cooking (Davie-Plantation), splash days and more. A Preschool Camp for infants is available at the Davie-Plantation and Weston-Sunrise locations. 
Mailman Segal Center
Summer Exploration Camp 
7600 SW 36 St., Davie 
954-262-6914 
http://www.nova.edu/preschoolsummer
Exclusively for ages 2-5, the Mailman Segal Center's Summer Exploration Camp at NSU fills summer days with fun and exciting learning opportunities. The camp features an interactive water-play fountain, an outdoor art studio, four unique and exciting playgrounds, and indoor classrooms where children can play, learn and explore. Science, music, ceramics, cooking, and art are just a few of the many activities offered.
Pine Crest School
1501 NE 62 St., Fort Lauderdale
954-492-4100
Choose from arts, sports, STEM and more. Campers can choose a different camp every week, or stick to the same camp the entire summer, June 8-July 31. Ages 4-14. Before and aftercare available. 
Pine Tree Camps at Lynn University
3601 N. Military Trail, Boca Raton
561-237-7310
The program includes a day program for campers ages 3-14 and overnight programs for campers ages 6-13. Themes include Counselor in Training, Creative Arts, Discovery Camp, Super Sports, GameTech Institute, JurassiCamp and more. 
Primrose School of Cooper City
8447 Sheridan St., Cooper City
954-648-6122
Summer Adventure Club incorporates design thinking and STEAM-based learning into fun summer experiences for children ages 5-12. Flexible schedules are available. Space is limited. 
YMCA of South Florida 
954-334-9622 
http://www.ymcasouthflorida.org 
Kids can make new friends and have summertime fun while participating in sports, aquatics, arts, science, cooking, fitness, performances, leadership training and more at these Broward County YMCA locations: Hallandale Beach YMCA Family Center, Greater Hollywood YMCA Family Center, LA Lee YMCA Family Center, Pembroke Pines YMCA Family Center and Weston YMCA Family Center.
Specialty Camps
Barb Koster's Riding Academy 
14401 W. Palomino Dr., Southwest Ranches
754-234-5981
http://www.barbkostersridingacademy.com 
Campers participate in a full day of riding as well as lessons about safety, grooming, tacking, and horsemanship. 
Berlitz Kids and Teens
2202 N. Flamingo Rd., Pembroke Pines
954-997-9977
The Berlitz summer camp program allows kids the opportunity to learn a new language through an immersion program. 
Bright & Smart, Engineering Skills for Kids
Summer camp locations in Fort Lauderdale and Boca Raton 
954-816-3346
A fun, weekly camp for boys and girls ages 5-6, 7-10, 8-12 and 9-13. Campers are immersed in a unique, fun-filled experience that fosters teamwork, builds problem-solving skills and nurtures critical and creative thinking. Camp themes include Coding Mission to Mars, Secret Coding Genius and Engineering 101. Specialty camps feature Enchanted STEM, Cracking the Code, Treasure Hunt Decoders, and 3D Missions Encoders. 
Florida Youth Orchestra
Camp Site: East Fort Lauderdale
954-913-9331
A two-week-long Summer MusicFest camp with instruction in strings and flute. Camp takes place June 8-19. Space is limited.
Foundation of Excellence 
S.T.E.A.M. Camp
4188 S. University Dr., Davie
954-906-0965
Boys and girls can learn the ins and outs of coding through fun, hands-on activities each week. Grades K-8.
German Summer Camp 
4200 N. 65 Ave., Davie 
954-288-7599
Full-immersion German language summer camp for children ages 1-9. Weekly or monthly sessions run from June 1-August 19.
JA BizTown Camp
1130 Coconut Creek Blvd., Coconut Creek
954-979-7122
http://www.jasouthflorida.org/camp
Junior Achievement of South Florida presents this creative camp where youngsters collectively run a city, from managing a bank account and participating in job interviews to running a business as a team. Activities also include art and science projects, field trips on Broward College North Campus and fitness. Program is for grades 4-8 and Rising Leaders for grades 9-10.  
Junior Farmers' Camp
Tradewinds Park & Stables, 3600 W. Sample Rd., Coconut Creek
954-357-8870 
Children ages 5-8 can learn how to be a farmer by spending time with a number of barnyard animals; learning how to feed, groom and maintain farm animals; learning basic handling of ponies and going for a pony ride; driving a pony and cart; and more. Space is limited and pre-registration is required. 
Museum of Discovery and Science Summer Camps 
401 SW Second St., Fort Lauderdale 
954-713-0930
Weeklong camps are designed to give children ages 6-12 entire days filled with exploration and hands-on learning. Camp fee includes all workshop materials, chaperoned exhibit exploration and IMAX film.
Ocean Explorers Camp for grades 7 & 8 includes exploration at FAU's SeaTech in Dania Beach exploring coastal marine and coral reef ecosystems. Campers will conduct estuary and barrier island fieldwork.
Nature Detectives
Fern Forest Nature Center, 201 Lyons Rd. South, Coconut Creek
954-357-5198 
Participants, ages 8 to 11, will explore the various habitats at Fern Forest through hands-on experiences, crafts, and activities. Space is limited. 
Summer Horse Camps 
Tradewinds Park & Stables, 3600 W. Sample Rd., Coconut Creek
954-357-8870 
The program includes riding instruction, riding time, grooming and saddling, plus intermediate riding instruction and tack/equipment. Enrollment is limited to 12 campers per week. Pre-registration required.
Horsemasters Advanced Camp Program includes riding instruction, riding time, grooming, saddling, intermediate riding instruction and tack/equipment, plus an introduction to English riding and advanced riding instruction. Pre-registration required.
The Academy at Dezerland Park
14401 NE 19 Ave., North Miami
786-590-5006
Camps keep kids entertained with active programs that include karate, dance, aerial silk, parkour, ninja training, art, music and more. Activities are designed to encourage motivation,
engagement and socialization skills. 
Creative Arts
Boca Raton Museum of Art – Art School 
801 W. Palmetto Park Rd., Boca Raton 
561-392-2503 
Fun, creative time filled with drawing, painting, pottery, sculpting, cartooning and physical activities, games and films. 
Young At Art Summer Art Camp
751 SW 121 Ave., Davie
954-424-5031
http://www.youngatartmuseum.org/camps.php
Have an ARTrageous summer at YAA Summer Art Camp. Choose from Art Exploration, Digital Art & Film, Ceramics & Sculpture, Drawing Painting & Printmaking, Fashion Camps,
Fashion, Video Gaming and more. Experience cutting-edge art studios, hands-on instruction from professional artists and explore the museum's galleries daily, including the new exhibit WonderWalls, an exhibition of large-scale climbing structures and color-changing walls. Camp highlights include special guest artist workshops, library exploration, and outdoor play. Ages 3-14.
Performing Arts
Broadway Kids Studio
9042 W. State Road 84, Davie
954-693-7500
http://www.broadwaykidsstudio.com
Dancers and performers can learn skills, increase techniques and more. Weekly dance camp is available, or a full five-week session culminating with full musical production.
Broward Center for the Performing Arts Theater Camp
Broward Center for the Performing Arts,
201 SW Fifth Ave., Fort Lauderdale
Nova Southeastern University/Miniaci Performing Arts Center,
3100 Ray Ferrero, Jr. Blvd., Fort Lauderdale
Aventura Arts & Cultural Center,
3385 NE 188 St., Aventura
Call 954-462-0222 or visit http://www.browardcenter.org to reserve space in any of the camps. Sessions are offered for different age groups at each of the three locations: Acting Up (ages 7-9);
Broadway Bound (ages 10-13); and Company Group (ages 13-18). The camp offers a fun introduction into the world of theater, both onstage and behind the scenes. The program culminates with campers performing live on stage. 
Young Professionals Summer Camp: (ages 13-18) Advanced level of study. Campers perform in a professional production. Audition required. 
Florida Children's Theatre
Camps are held at The Galleria Mall with performances at Bailey Hall 
954-763-6882 
Summer Stage Show Camp is for campers grades 2-10, who work with professional instructors in acting, music, and dance to mount a full-scale production at the end of each four-week session. This year's performances are Aladdin Jr. and Moana Jr. Storybook Adventures. Creative Drama is offered for pre-K through first grade (minimum age 4) with a different theme for each one-week session. 
Meg Segreto's Dance Centre
11336 State Road 84, Davie
954-476-6612
http://www.megsegretosdancecentre.com
A variety of dance techniques are covered as campers ages 3-14 participate in weekly themes, including Hip Hop Till You Drop, I Wanna Be a Rockette!, MSDC Olympics and more. Each session concludes with a presentation showcasing the talents of the campers. 
Miramar Cultural Center
2400 Civic Center, Place, Miramar
954-602-4519
http://www.miramarculturalcenter.org
Little Broadway Summer Camp is a theater arts program for ages 8-14 of all levels of ability and experience. Camp includes weekly field trips, arts enrichment classes and culminates with a public theater performance.  
Special Needs Camps
Camp Coral Kids 
954-344-3344 
http://www.browardhealth.org/camp 
Organized by Broward Health Coral Springs, this is South Florida's only day camp for children with Type 1 diabetes. Offers a full range of camp activities and day trips, plus insulin management, glucose monitoring and nutritional guidance for ages 5 ½ -11, all under medical supervision. Call for location and details. 
Camp Erin 
Located at Camp Owaissa Bauer, 
17001 SW 264 St., Homestead 
305-351-7026
http://www.camperinsouthflorida.org 
Created and funded by The Moyer Foundation, Camp Erin is a nationwide network of free bereavement camps for children and teens ages 6-17 who have experienced the death of someone close to them. The weekend-long experience consists of camp activities combined with grief education and emotional support, facilitated by grief professionals and trained volunteers. Camp takes place
March 20-22.
City of Pembroke Pines Recreation and Cultural Arts Department
Special Populations Summer Camp 
Pembroke Pines Charter School Central Campus, 12350 Sheridan St., Pembroke Pines 
Camp includes an educational component as well as fun activities including recreational games, sports, arts and crafts, swimming and more. Ages 6-22. Call 954-392-2127
for information. 
City Camps
Coconut Creek
954-956-1580 
The summer camp program keeps kids active and entertained all summer long. See website for details.
Cooper City 
954-434-4300 
For Cooper City residents only. Elementary Summer Camp program provides a fun-filled day for children entering grades 1-4. Camp C.C.H.S. program is for grades 5-8. Activities include swimming, sports, weekly field trips, pizza pool parties, arts and crafts and more.
Coral Springs 
954-345-2200 
Various camp programs include day camp, sports, specialty and more. Call for locations, fees, and details. 
Davie
954-236-8850
Operated by Sunshine Child Programs 
Pine Island Community Center, 3801 S. Pine Island Rd. For grades K-8.
Ivanhoe Community Center, 6101 Volunteer Rd. For grades K-8. Weekly sessions available.
Sports, games, group activities, swimming, arts and crafts, field trips, special presentations, theme weeks and more.
Deerfield Beach 
954-480-4433
http://www.deerfield-beach.com 
Choose from a variety of camp programs, including day camps and specialty camps. Visit the website for locations and details. 
Fort Lauderdale
Camps for elementary school-aged children are offered at a variety of city parks and locations. 
Hallandale Beach 
954-457-1452
http://www.hallandalebeach.org 
Activities include arts and crafts, sports, free play, field trips, swimming, entertainment, music, movies and more.
Hollywood 
954-921-3404 
A range of specialty camp programs are offered at various locations throughout the city. Locations and dates vary. Visit the website for more details. 
954-236-8850
Driftwood Community Center, 3000 N. 69 Ave.
For grades K-8.
Lauderhill
John E. Mullin Aquatic Center, 2000 NW 55 Ave. 
954-321-2450
http://www.lauderhill-fl.gov/parks-recreation/camps
Eight-week program for children 5-12 (no pre-k) includes arts & crafts, field trips, swimming, games, special events and more. Lunch available. 
Margate
954-972-6458 
The summer youth recreation program features fun summertime activities at two city locations. Ages 6-12.
Miramar  
A variety of programs available including sports camps, specialty camps and more. Check website for details.
954-236-8850
Dolphin Bay Elementary, 16450 Miramar Parkway
For grades K-8.
North Lauderdale 
954-724-7061 
Choose from a variety of camps. Call or visit website for location and details. 
Parkland 
954-757-4105 
Kids Camp: Grades K-5. Must be 5 years old on the first day of camp. Activities include field trips, special events, arts & crafts, sports, games and more. Heron Heights Elementary, 11010 Nob Hill Rd.
Teen Camp: Grades 6-8. Activities include off-site field trips, special events, sports, and games. Westglades Middle, 11000 Holmberg Rd.
Pembroke Pines
Art & Drama Camp – River of Grass, 954-322-2597; Fletcher Art & Cultural Center, 954-986-5027.
Soccer Summer Camp, West Pines Soccer Park, 350 SW 196 Ave. Camp includes soccer training and games with certified trainers (Ages 6-16). Half and full-day options available.
Summer Tennis, Golf & Aquatics Camp, Pembroke Lakes Country Club, 10500 Taft St., 954-431-4146. Supervised by PGA and
USTA Certified Instructors, tennis and golf instruction are provided in a fun, learning environment. The program includes swimming (weather permitting).
Plantation  
954-452-2510 
The city of Plantation offers a variety of age-appropriate summer camp programs, including day camps, specialty camps, sports and more. Camps take place at a variety of locations throughout the city. See website for details.
Pompano Beach 
Variety of summer camps available. For details, age requirements, location, and cost, see website. 
Sunrise
954-747-4600 
See the city website after March 2 for camp details.
Day Camp: Held at a variety of elementary school sites. Ages: 5-10 or entering grades K-5.
Science Camp: Ages: 8-10 or entering grades 3-5.
Middle School Camp: Ages 11-15 or entering grades 6-10.
Theatre Camp: Ages 8-15 or entering grades 3-10.
Counselor in Training Camp: Teens ages 15 and older interested in becoming a camp counselor. To qualify, you must turn 15 by June 1, 2020.
Sports Camps: Ages 8-15 or entering grades 3-10.
Tamarac 
954-597-3674 
For ages 5-14. Activities include field trips, swimming, arts & crafts, outdoor and indoor activities. The camp is held at Tamarac Park, 7501 N. University Dr., June 15-August 7. Packets will be available at Tamarac Recreation Center, 7501 N. University Dr., on February 24.
Wilton Manors 
954-390-2130 
A wide range of activities, including arts & crafts, double dutch, sports, indoor and outdoor games and more. The camp is held at Island City Park Preserve, 823 NE 28 St.