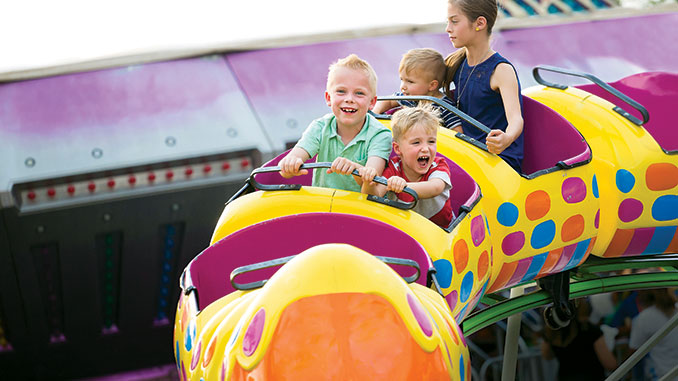 From January 13-29, the South Florida Fair provides non-stop action and entertainment
Published: December 23, 2022
If you were to visit the South Florida Fair for each of the 17 fun-filled consecutive days that it's in town, you'd see something different and exciting every, single time. 
From January 13-29, the South Florida Fair provides non-stop action and entertainment with music, shows, daily parades, comedy, a cowboy circus, magic and more. This year's theme is "Dino-Myte" and features a Dinosaurs Around the World exhibit, a Jurassic Kingdom dinosaur show, a Prehistoric Dinosaur Adventures mobile van and other prehistoric-themed fun. The event also includes a Dinotopia on Ice Show on select days. Of course there will also be traditional fan-favorites including fair food, carnival games and a midway with rides for all ages. 
The South Florida Fair is at 9067 Southern Blvd., West Palm Beach. Admission is $15 Monday through Friday (for 11 years and older), and $20 on Saturday and Sunday. Admission is free for children 10 and younger. Ride wristbands are $30 Monday through Friday and $45 Saturday and Sunday. 
For more information, visit http://www.southfloridafair.com.