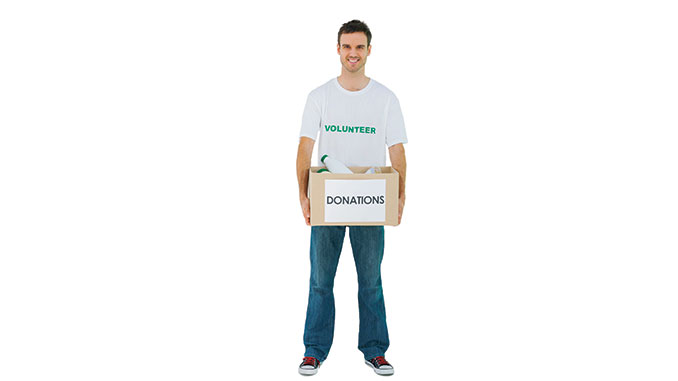 Maybe somebody is trying to tell us something: World Kindness Day is Nov. 13, Thanksgiving is Nov. 28, and all of November is Hunger Action Month in Broward County.
One way to be kind, give thanks and take action against hunger all at once would be to help the nearly 260,000 people in the county who don't know where their next meal will come from. That's 13.6 percent of the county's population, and it includes approximately 75,000 children who go to bed hungry every night. 
There are several ways to make a dent in such sad statistics. For instance, monetary donations can be made to www.FeedingSouthFlorida.org. The regional agency also welcomes volunteers and even offers a Youth Ambassadors Program to help kids get involved. 
But perhaps the most immediate way to help is to make a donation of food and other goods at the agency's warehouse, 2501 SW 32 Terrace, Pembroke Park, or through Broward's 365 Food Drive at these collection points:
Downtown Governmental Center, 115 S. Andrews Ave.,
Fort Lauderdale
Government Center West, One N. University Dr., Plantation
Main Courthouse, 201 SE Sixth St., Fort Lauderdale
North Regional County Courthouse, 1600 W. Hillsboro Blvd.,
Deerfield Beach
South Regional County Courthouse, 3550 Hollywood Blvd., Hollywood
West Regional County Courthouse,100 N. Pine Island Rd., Plantation
Water and Wastewater Services, 2555 W. Copans Rd., Pompano Beach
Port Everglades, 1850 Eller Dr., Fort Lauderdale
Aviation Department, 2200 SW 45 St., Dania Beach 
Broward County Main Library and all branch libraries
Bringing Books to Life
In its 18th year, Broward County Library's StoryBook Festival is getting graphic. 
On Nov. 16, the festival will focus on visual literacy and a variety of graphic media — graphic novels, comic books, hybrid books, anime, cartoons and manga (Japanese comics and graphic novels) — to develop thinking skills, comprehension and literacy among young, reluctant and dyslexic readers. The theme is underscored by the event's special guest, Drew Brockington, author and illustrator of the CatStronauts graphic novel series.
From 10am-4:30pm at Southwest Regional Library, the free day of fun activities features Fantasy Forest, where children follow the path to meet storybook characters like Rapunzel, Little Red Riding Hood and Rumpelstiltskin, and "Swappin' Ground," where they hear stories and tell their own. Children can get their face painted and their picture taken at "official" Storybook Photo Spots. The first 1,000 children to arrive will receive a free book. 
Kids are encouraged to come in costume and join in the Storybook Parade. There will also be four stages featuring storytellers and performers, such as Marci Poppins and Tricky Dogs Show, arts and crafts and local authors tents, virtual reality demos and food trucks.
The library is at 16835 Sheridan St., Pembroke Pines. For additional information, please call 954-357-6580.
Teens turn trash to treasure
This is a different kind of runway show. For one, all the designers and models are teenagers, and all of their fashions are original, environmentally conscious designs inspired by groundbreaking artists — and all are made from recycled materials.
At Young At Art Museum's "Recycled Fashion Show: Artists Restyled" on Nov. 15, the styles correspond to an environmental issue, such as plastic bags and plastic in the ocean, disposable garment bags and waste caused by the fashion industry, magazines and deforestation, or fruit and veggie packages and wasteful practices in the food and packing industry. 
Plus, the talented designers for the 14th-annual, all-ages event come from YAA's volunteer program and PACE Center Broward, an academic and counseling center for girls. Three winning designers will receive a scholarship to the Fashion Institute of South Florida.
This year's emcee is Beth Sobol, founder of Miami Fashion Week, and celebrity guest judges include "Project Runway" winner and Fort Lauderdale-native Sebastian Grey, acclaimed designer Julian Chang, and Viviana Gabeiras, founder of Petit Pois. All proceeds raised by the show will support YAA's Community Initiatives, which bring art opportunities to homeless and low-income children, teens and families.
The show is from 7-11pm. Tickets are $45, $40/members, and $100/VIP. Included are open bars, restaurant tastings and art experiences throughout the night. Guests will also be treated to a preview of the museum's major new exhibition, "InnerSpace." 
YAA is at 751 SW 121 Ave., Davie. For more information, visit www.youngatartmuseum.org